Fleurchild
2008-2011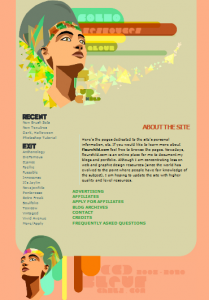 This was my first serious web and graphic design blog and resource site I ran from 2008-2011. It was also my first domain 🙂 I provided website design services, website reviews, hosting, coding tutorials, and Photoshop resources. The site received ~300 daily visitors and ran Google ads.
Prior to this, I had created a couple of other websites. Embarrassingly enough, one of them was an Evanescence fan site hosted on Freewebs. Others were similar sites to Fleurchild, but they never achieved the same modest success. My first introduction to web design was actually on Neopets, with of course an Evanescence-related guild (for non-neopets former/current users, a fan page) my 11 year old self had concocted. So hardcore XD
The following are past header images featured on the site.