Whenever the school term is almost over, I start re-watching old TV series. It seems like a bad idea, but you gotta have downtime right? When I finish a question or even assignment (if I'm feeling ambitious), I reward myself with an episode. The point of re-watching a TV show is to watch an entire series but not get too addicted because you know what will happen.
Here are the series I attempted to re-watch and not get addicted to:
Sex and the City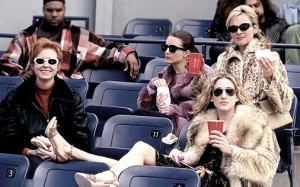 I mostly watched all six seasons of Sex and the City brand new. It was addictive, cheesy, and annoying all at the same time. Carrie don't need no man! Samantha is flawless. Miranda is meh. Charlotte is too perfect. I even watched the two films and 80s nostalgia overload that was The Carrie Diaries (why did you get cancelled?!). I enjoyed it all! There I said it!
Ugly Betty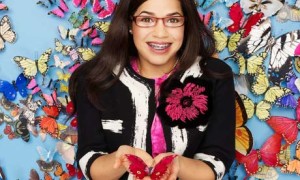 I occasionally tuned in when Ugly Betty originally aired, but I never got addicted like my sister did. I regret it! This show is sooo good. Wilhelmina Slater is cray cray. Justin Suarez is a queen. Ugh, I hate Daniel Meade. The show is similar to The Devil Wears Prada but even better (more sassy and Latino). Yo Silvio Horta, there needs to be a movie.
Lizzie McGuire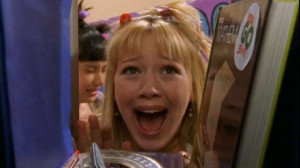 Like any 00s girl, Lizzie McGuire was my guide to life. Re-watching the show made me realize how a lot of teen shows today don't preach the importance of being a "good person", respecting yourself and your parents, and all that lovely stuff. Lizzie was very relatable – except for that time she dated Frankie Muniz. I also re-watched the Lizzie McGuire Movie and it was as marvelous as it was in grade 4. THIS IS WHAT DREAMS ARE MADE OF.
Boy Meets World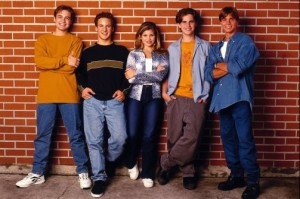 As a kid, I remember watching this show after dinner. I never realized that this show went on for seven seasons – in other words, forever. Like Lizzie McGuire, Boy Meets World was one of those "feel good" shows. I re-watched the show up until Cory was a high school junior. After that, I felt no desire to continue watching. I know, Cory and his pals have college, G-rated shenanigans. It never got addictive sadly. I watched the first episode of Girl Meets World and I was utterly horrified.
Smart Guy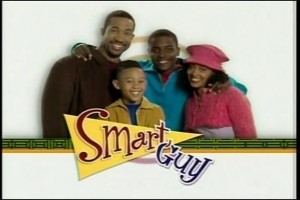 I just finished re-watching all three seasons of Smart Guy. TJ (played by Tahj Mowry) is hella cute. The show has a similar feel to Boy Meets World, but more funny. Like most sitcoms, the episodes don't connect to one another. This makes it perfect for re-runs. The show was abruptly cancelled so there is no finale. After watching the final episode (TJ goes to a tween party and drinks beer and Marcus and Moe become cafeteria ladies for the day), you will be left hanging for all eternity.
To watch later?
Daria
Sister, Sister
The Amanda Show
Related Posts:
Post-grad bucket list
More self-care please
Some personal things on self-harm
Be bold, take flight - tryangles!